What We Do
We provide a full range of home remodelling, residential construction, and renovation services from concept through design and completion.
"The busy bee has no time for sorrow."
William Blake
The
Golden Standard
The Golden Standard is our promise to you. We set the bar high and are dedicated to providing our clients with:
Quality
We always deliver great service and high-quality workmanship by pursuing excellence in our projects, finishing on time and within budget. With decades of experience under our belt, we're prepared to make your project the next award winner.
Empathy
Our process is different from others because you are in control of the entire journey. You make all decisions upfront with our guidance, instead of being left in the dark. We are responsive to any questions or concerns you may have and proactively communicate often so that there are no surprises.
Knowledge
Renovators and builders in Toronto have a bad reputation, but we aim to break that stigma. We believe in leading by example and educating others in our field. We also embrace new technology so that we can bring your ideas to life using the latest innovations.
Integrity
With years of experience in the industry, we advise and guide you to make the best decision for yourself and your family. If it means being brutally honest, then so be it. We are committed to always being upfront and transparent with you.
Humanity
We want you to be satisfied with our work, and thus we live by our Core Values in order to make the best decisions for your happiness. Consequently, our work speaks for itself through the positive reviews and awards we receive as well as the referrals from happy customers.
TESTIMONIALS
Our promises may seem ambitious. Good thing is — they're all backed by reviews from happy customers.
From the outset, and throughout the project, Golden Bee Homes staff were a pleasure to work with. Theyprovided a package for our condominium corporation containing all necessary documents required -corporation application form, electrical and plumbing company licenses, insurance details, etc.
The contractors were experts in their trade, respected our property and a pleasure to have in our home, since we lived there throughout the renovation. The results were everything we hoped for.
The highlight of the project was working with Pars, a true expert, whose professionalism, and attention to detail ensured that the result was beyond our expectations
We would not hesitate to recommend Golden Bee Homes to anyone.
Pat M. - 2021
I first worked with Golden Bee Homes over seven years ago when they completed a large renovation of my condo including kitchen and master bath. I was (and still am) very happy with the process and the final results. They offered solid advice, paid attention to details I wouldn't have thought of, left the worksite clean and did a beautiful and professional job. I only dropped in on the job occasionally. The Site Supervisor, Pars, took care of everything-materials, trades, and working within the confines of condo rules. Subsequent to thatReno I've called Jack to help me with smaller projects and he has always responded immediately.Naturally, when it was time to reno the foyer and guest bathroom, I once again called Golden Bee. Their dedicated Site Supervisor Pars again took care of my project from start to finish...but this time he also had to deal with the Pandemic! Things started to shut down shortly after demo occurred. Despite huge obstacles, Pars managed to work within the safety guidelines, get materials on site, and bring in the trades to produce a wonderful result.Therefore, I unequivocally recommend Golden Bee to anyone who wants a quality renovation with no aggravation!
Sandra M. - 2022
Last year when I was looking for a renovation company to completely redo my condo, after much research, I came across Golden Bee Homes. From the first meeting with Jack and Varak, to the planning and budget meetings with Jack and Apo, to the day to day dealings and details of the project with Pars, it has been a most pleasant experience. Right away I felt comfortable, everyone was always friendly, respectful, honest and considerate.
Looking back at the last few months, I can say that I was in good hands and my best interest was always a priority.
The project included a total gutting of the unit, including the kitchen, 3 bathrooms, all floors and ceilings, altering some walls, all plumbing and electrical and much more.
The level of professionalism, organisation, experience, knowledge of the industry, quality of workmanship, attention to every detail and interaction with the condominium management have all been exemplary.
At every stage of the planning and during the several months of construction there was always total communication. Apo and Pars were very helpful and explained everything very clearly. Pars took care of everything, supervised all the work and all the trades. He was always patient and available to answer all my questions and to discuss every minute detail that I had in mind. Thank you for making my renovation project a fun and enjoyable experience.
My condo looks amazing and I couldn't be happier to have chosen Golden Bee Homes.
Pascale P. - 2020
Bee
Green
The Only Way To Bee
We believe that it is our responsibility as humans to help preserve the delicate balance of our world, for the sake of future generations. Therefore, we stand by the importance of renovating responsibly; this way, you can achieve your ideal home while leaving a much smaller carbon footprint than conventional renovations would create.
We make sustainable living achievable for everyone.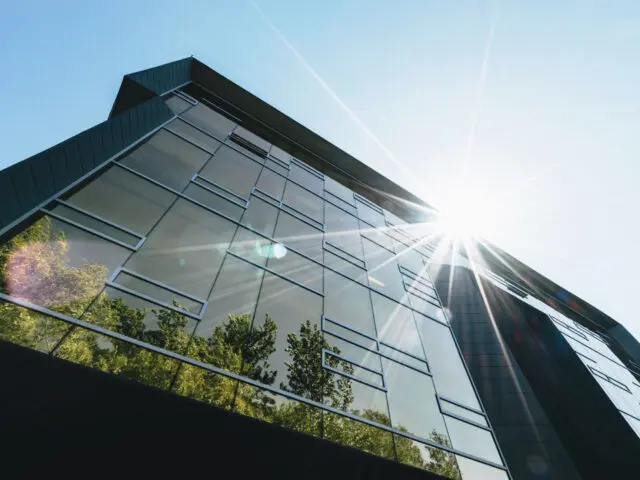 DESIGN
We want to ensure that your vision for the project is in-line with ours, so we'll start by meeting with you on-site. During this time, we'll get a grasp of what exactly you're looking for. We develop our designs based on this conversation and then present material options along with a detailed budget proposal.
Refine
In the refining stage, we'll work together to review the initial design and project budget. You'll have an opportunity to review and consider every element of the project. We'll work closely with you to refine and decide on materials with your budget in mind, and then we'll develop a final design based on your selections.
Build
After all the logistics are in place and all the details are cleared up, we will begin construction. You won't have to worry about a thing - during the build, we'll keep you updated on our progress and in the loop with everything that's going on. We won't consider the job done until you're completely satisfied with the results.
About the
BEES
Inspired by the hard-working, highly social, and intelligent bee, the Golden Bee Condo team is motivated to continue moving forward because of the dedication we have to continuous perfection and detail-oriented work. This attention to detail and skills allows us to work together like a well-oiled machine, just as each bee in a colony has a specific role that benefits the community.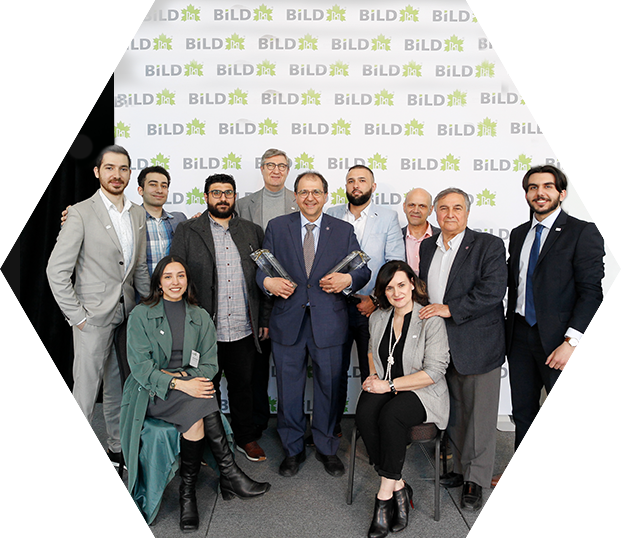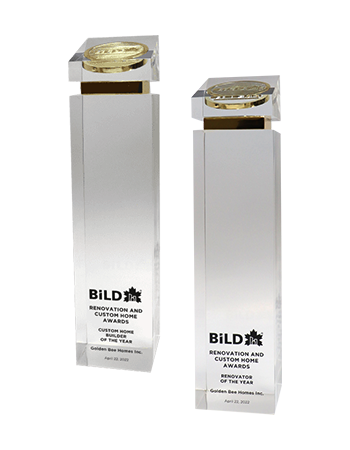 Have you heard the
buzz

?

As a division of Golden Bee Homes, we are proud to share our latest accomplishments.

For its efforts in providing top-tier customer service, being professional and constructing homes with meticulous care, Golden Bee Homes was awarded Renovator of the Year and Custom Home Builder of the Year. The company easily builds trust among both new and existing clients due to its dedication to quality work.

According to BILD President & CEO, Dave Wilkes, clients spoke highly of Golden Bee Homes, praising its collaborative approach, open communication and ability to deliver an outstanding project.
Completing projects
in & around

the Greater Toronto Area