Condo Kitchen Renovation Toronto
Golden Bee Condos are experts in transforming kitchen condos into functional and beautiful spaces that you and your family can love for many years. We have an in-house team of designers that will work with you to develop a plan that meets all your needs.
Golden Bee Condos also handles every aspect of the remodel with our team of designers and contractors. From kitchen layout, floor and backsplash tile, appliances, and countertop material, we will develop a comprehensive plan, get to work, and have you in your new kitchen before you know it.
Why Renovate Your Condo Kitchen?
There are a number of reasons to consider a condo kitchen renovation. Here are some of the most popular reasons condo owners choose to do a kitchen condo renovation:
Your kitchen may be looking a little dated – a remodel is a great way to give your space a facelift and modernize the room.

Maybe you love the neighbourhood but aren't quite thrilled with the kitchen layout. A remodel is a great way to inject your personality into the space, while also making the room more functional.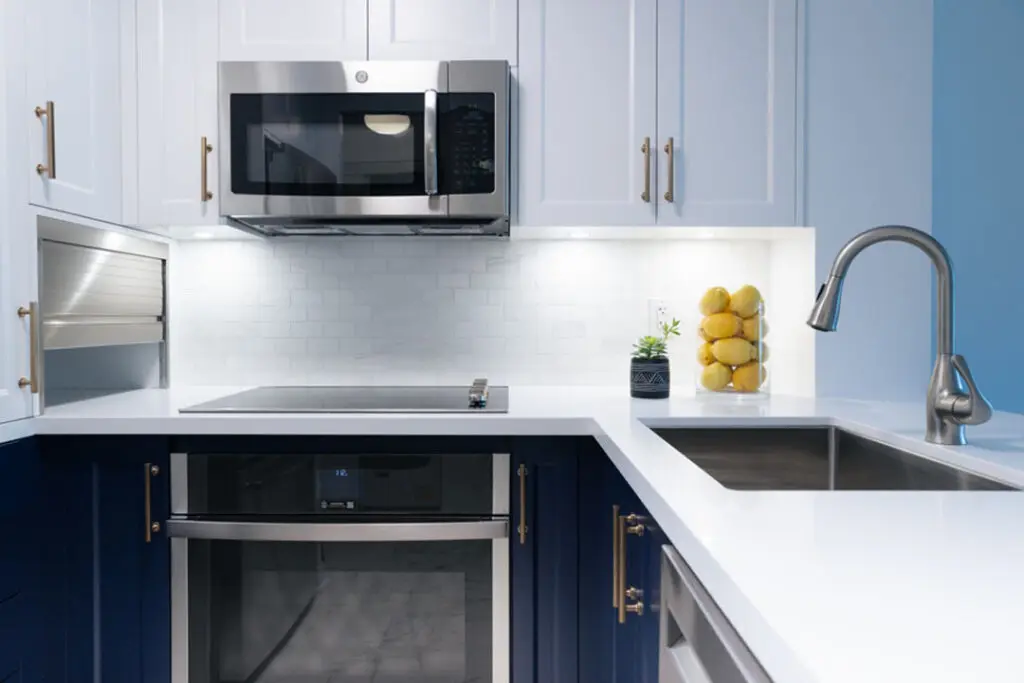 SERVICES WE CAN OFFER
Condo kitchen makeovers is just one of a number of services we can offer. We provide a dedicated project manager to communicate with you through the entirety of the project – this individual will ensure a detailed schedule is created and followed to ensure all timelines are met.
We will also work with you to get a better understanding of your goals and needs, and ultimately how your family will utilize this space in order to ensure the design is as functional as possible.
We will use our innovative software that develops specialized kitchen designs to provide you with a virtual representation of how the space will transform. We also source quality materials and rely on the latest design technologies to create spaces that you will fall in love with.
Our certified, licensed, and insured contractors will complete every last detail of the kitchen renovation exactly according to plan. Best of all, once the job is done, we handle all aspects of the cleanup, while even offering post-construction support.
And since we're so confident with our team's ability to create industry-leading spaces, all of our hardware and service come with a 1-year warranty.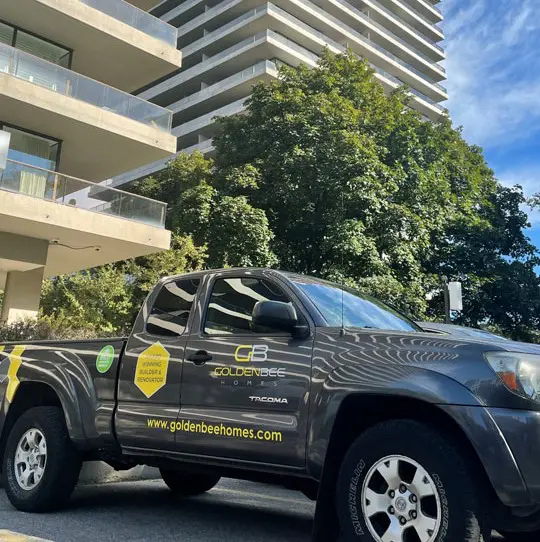 Why Choose Us
Great attention to detail, excellent customer service, expert craftsmanship, clear communication and ease of collaboration, and overall transparency throughout the entire project – these are just a few things you can expect when working with Golden Bee Condos, a trusted condo kitchen renovator.
We even handle all permit applications, condo meetings, board approvals, and more. We truly do make this process as easy as can be. Call today for more information so you can begin transforming your kitchen into a breathtaking space.
Completing projects
in & around

the Greater Toronto Area